Monthly Meeting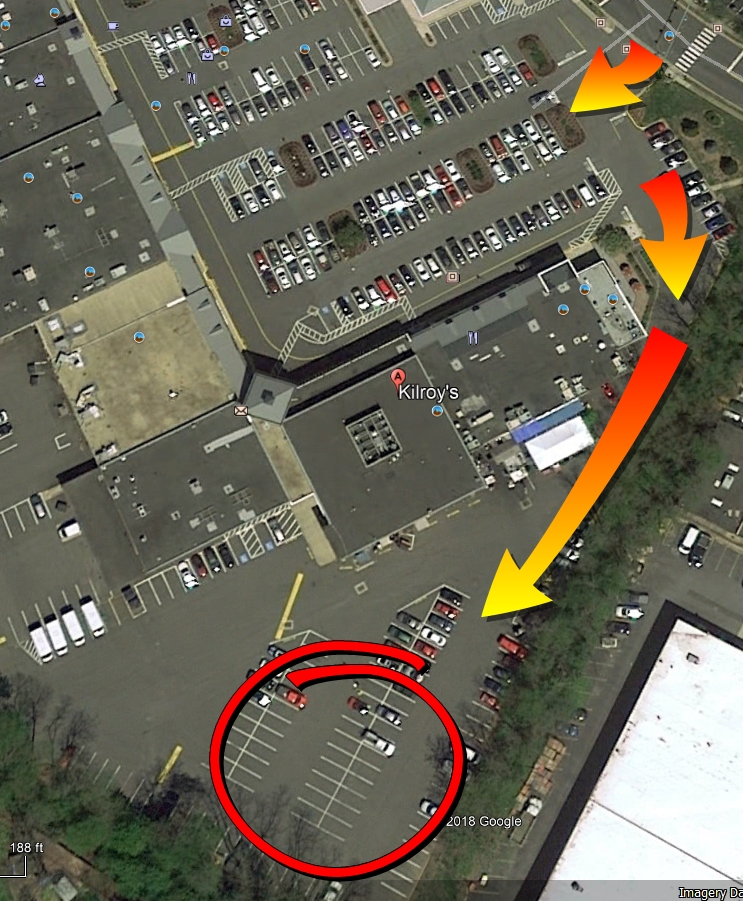 The monthly meeting is held the 1st Wednesday of each month at Kilroys – Ravensworth Shopping Center, 5250 Port Royal Road, Springfield, VA 22151.
We normally meet in the back parking lot about 7PM to talk about our latest projects and move into the restaurant at 7:30. If you are late don't worry. There's usually 20-30 of us, and we're always seated in the far back of the restaurant so we're impossible to miss. When in doubt just ask the waitresses.
If you are a first time visitor make sure to raise your hand when we ask about new attendees.